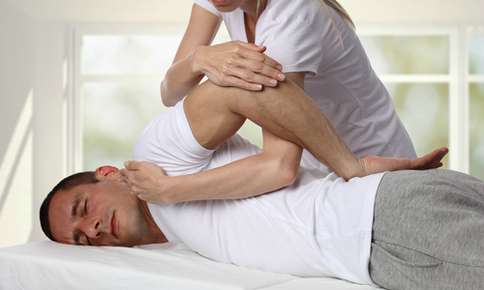 Chiropractic Treatment Can Offer Help for Male Infertility
Male infertility doesn't often get the attention it deserves. Yet more than 1/3 of fertility problems occur due to male issues, according to the Urology Care Foundation. Chiropractic care may offer a simple, completely natural way to improve your fertility.
How Spinal Misalignment Can Affect Fertility in Men
The 33 bony vertebrae that make up your spinal column not only support your weight and allow you to stand upright but also protect your spinal cord. The cord passes through small openings in the vertebrae called the vertebral foramen.
Nerves attached to the spinal cord exit the vertebrae at multiple points along the spinal column and branch off to organs and other parts of the body. The complex interaction between your spinal cord, brain, nerves, and nerve endings ensures that your body functions optimally. The nervous system controls many of the body's most important functions, including temperature regulation, heart rate, vision, digestion, pain sensation, and movement.
If the spinal column becomes misaligned, vertebrae may begin to press on the nerves, causing pain or disrupting normal function. Called "subluxations," these misalignments can occur due to falls, accidents, repetitive movements, poor posture, toxins, and even stress. When you're stressed, the muscles in your back tighten and can disrupt vertebral alignment.
Subluxations not only cause pain and muscle stiffness but may also affect the nerves that serve your reproductive system. As a result, you may experience problems with sperm flow and production or might have difficulty achieving or maintaining an erection.
6 Fertility Benefits of Chiropractic Treatment
Chiropractic treatment corrects subluxations by realigning your vertebrae. In addition to reducing pain, treatments offer important benefits for male fertility, including:
Balanced Hormones. Follicle-stimulating hormone (FSH) and luteinizing hormone (LH) are produced by the pituitary gland attached to the base of your brain. The hormones stimulate the production of testosterone and sperm. Subluxations in the upper vertebrae can result in decreased production of FSH or LH and a low sperm count. Correcting the subluxations with chiropractic treatment may have a positive effect on hormone production and balance.
Less Stress. Stress causes muscle tension and joint pain but can also interfere with hormone production and reproductive system functioning. Chiropractic treatment, in addition to stress reduction techniques, may lessen stress and boost your fertility.
Better Blood Flow. Good blood flow is important for the proper functioning of the male reproductive system. Unfortunately, subluxations can affect both blood flow and nerve signal transmission to the testicles and penis, causing or contributing to infertility.
Improved Pelvic Alignment. Adjustments realign your spine and correct misalignments in your pelvis. Aligning the pelvis ensures that crucial nerve signals reach the reproductive system and also relieves stress on the pelvis.
Reduced Inflammation. Subluxations can trigger inflammation anywhere in the body, including the reproductive organs. Chronic inflammation may play a role in a multitude of health problems, ranging from heart disease to cancer to Alzheimer's disease. Lowering inflammation may improve both erections and fertility.
Stronger Erections. Misalignments in the lower part of your spine or pelvis may affect the nerves that travel from your spinal cord to your reproductive system. The problem can result in decreased blood flow to the penis. Without ample blood flow, it may be hard to get or keep an erection. A case study published in the Annals of Vertebral Subluxation Research noted the positive effects of chiropractic treatment for erectile dysfunction. After two months of treatment, the patient experienced less back pain and improved erections.
Has male infertility kept you from expanding your family? Chiropractic treatment may help you and your partner finally conceive. Contact us to schedule an appointment.
Sources:
Healthline: Understanding and Managing Chronic Inflammation
https://www.healthline.com/health/chronic-inflammation#symptoms
Annals of Vertebral Subluxation Research: Reduction in Frequency and Severity of Erectile Dysfunction and Chronic Low Back Pain in a 53-year-old Male Utilizing the Gonstead Technique: A Case Study, 11/15/16
Hormone Health Network: Male Infertility
https://www.hormone.org/diseases-and-conditions/infertility-male
Urology Care Foundation: What is Male Infertility?
https://www.urologyhealth.org/urologic-conditions/male-infertility